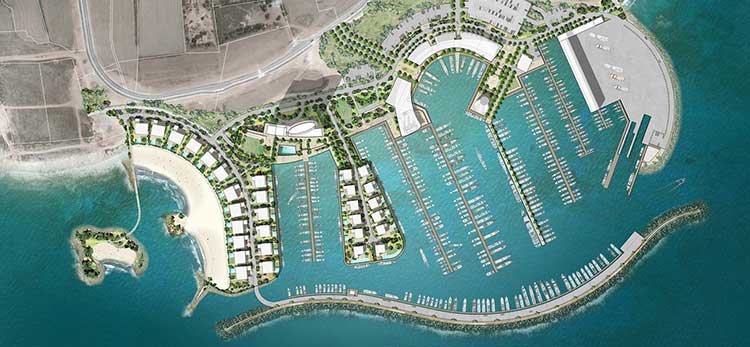 Moves to attract big investment in Cyprus economy
Nicosia is aiming to put in place a State Secretariat for Development.
The main goal of such a department will be to fast track licensing for large investments in the Cypriot economy.
The State Secretary for Development would have a large spectrum of authority, with the most noteworthy being the authority to issue construction licences after studies on environmental effects are completed.
This would take authority away from the Interior Ministry, which disagrees with such a move.
In spite of these disagreements, the government appears determined to found the State Secretariat for Development(SSD), because it is convinced that it is necessary for the Cyprus economy. The government has high expectations that it can play a useful role in current economic conditions, by attracting large investments into the country.
There is, however, a long way to go before a SSD is founded, since constitutional obstacles are in the way, along with the need for the House of Representatives to vote for the government proposal.
In particular, the Structural Reform Unit has put together a legal proposal which plans the process for fast tracking licensing for large investments. The proposal stipulates that, among other authorities, the SSD will oversee the fast tracking process, and will at the same time function as a one stop shop for providing any other licence or approval that is necessary to complete works.
Beyond issuing construction licences, the State Secretary for Development will be responsible for providing cabinet with a documented recommendation on whether a project should be approved or not, along with reporting any problems that arise during the procedure of issuing licences for a large investment.
The State Secretary of Development will also be able to propose reforms for modernising, streamlining or abolishing existing laws, or introducing new ones, with the goal of increasing large investments in the economy.
It is worth noting that no licensing will be given from the State Secretary of Development if the cabinet does not give its approval first.
The cabinet, according to the legal proposal, will be able to give residency permits to citizens of third countries, after recommendation from the SSD.
Source: http://in-cyprus.com/